Sales Page:

Seconds
I'm already a member—Can I get in on this?
Get More Leads, Customers, and Raving Fans with the Best of Converted Videos + Leadpages Package
You've hit the jackpot of marketing education by arriving on this page today.
For the next few hours, you can score a virtual MBA with our Best of Converted Black Friday offer. Simply purchase (or upgrade to) a Leadpages annual or 2-year account before the timer hits 0, and you'll get 25 business-boosting training sessions from our 3 years of Converted Conferences.
Over the last 3 years, we've brought the best marketing teachers to our Converted conference to teach audience members from around the world.
Luminaries like Mari Smith, Joanna Wiebe, Pat Flynn, Ezra Firestone, Ryan Deiss, and Andrew Warner have been joined by under-the-radar experts like Brennan Dunn, Will Hamilton, Josh Braaten, Molly Pittman, Andy Fossett, and Samuel Hulick to enlighten, inform, and inspire small business owners and marketing teams with their "what's-working-now" content.
Before today, the only way you could watch these sessions was to be there live. And the only way to keep these trainings to watch whenever you want was to buy a VIP ticket to Converted (which was $850 for just the 2017 ticket and videos).
Today, that changes!
When you start a Leadpages membership (at any Annual or Two-Year level), you get the Best of Converted to watch these content and strategy-rich presentations.
These marketing masters will teach you their best strategies for driving traffic, building email lists, converting subscribers into customers, and transforming those customers into raving fans and brand ambassadors.
Plus, these HD-quality video presentation will make you feel like you were in the Converted audience.
Also, we're going to enhance your library with the MP3s and transcripts of all 25 sessions so you can listen on the go and peruse the content in print format.
All told, the real-world value of this Black Friday offer (the conference session recordings, MP3s, transcripts, etc.) is well over $1500. And it's all yours free with your purchase of an annual (or 2-year) Leadpages membership.
Already a member? Simply login and upgrade to an annual or two-year plan above your current membership (we'll pro-rate your upgrade based on your remaining balance).
Already a Two-Year member? Great news! You get this deal automatically. Check your inbox for your activation link.
What's Inside the Best of Converted?
So from whom, and more importantly what, are you going to learn from in this must-have package?
We'll break down all the sessions in a moment, but first, you should know that all Converted conference sessions are hand-curated to deliver a full business pathway for small business owners and marketing teams.
Our conference is set up to provide the best practices for profit levers within the four stages of the Conversion Journey: Traffic, Leads, Customers, and Fans.
Each of our Converted presenters give their best strategies they've been perfecting in one of those four stages.
And unlike other marketing conferences, we get our speakers to get right into the meat of the matter (no fluffy 20-minute intros) and limit any on-stage sales pitch to a 30-second final slide of how to connect with them for more.
The result: Every second of these presentations provides value to grow and scale your business.
Now, let's look inside the Best of Converted.
Stage 1: Get More Traffic and Visibility Online
Stage 1 of the Converted pathway is getting visitors to your web properties in the first place. Without gaining attention, you've got no chance. Here's what you'll get...
Mari Smith - Facebook Expert
Mari Smith
The Right Way to Use Social Media to Introduce Fans to Your Site
Dan Martell
Dan Martell
Build a Traffic Flywheel that Continuously Drives Traffic to Your Site
Pat Flynn
Pat Flynn
How to Create an Audience of Raving Fans with Your Content
Molly Pittman
Molly Pittman
4 Traffic Plays to Deploy in Any Business
Josh Braaten
How to Experiment with Found Traffic to Drive More Conversions
I WANT MORE TRAFFIC
Get the Best of Converted Videos and more with an Annual or Two-Year Leadpages Membership
Stage 2: Turn Your Traffic into Leads
Stage 2 of the Converted pathway is all about getting the email addresses of your visitors. Here are the conversion strategies that will explode your email list...
Tim Paige
Tim Paige
4 Keys for Conversion: How to Turn Every Page on Your Site into a Conversion Machine
Ezra Firestone
The Right Way to Speak to Your Leads: List Nurturing, Effective Sales Pages, Upsells & Cross-sells
Laura Roeder
The "PreLaunch" Strategy That Built MeetEdgar to a 100k List
Steve Kamb
Steve Kamb
How to Start a Rebellion: Turning Visitors into Raving Tattooed Fans
Will Hamilton
Will Hamilton
The Sparta Offer: How the Most Ripped-Off Email on the Internet Can Make You 5 or 6 Figures Tomorrow
Brennan Dunn
Start Making Sense: Using On-Site Personalization to Massively Increase Conversions
SHOW ME HOW TO GET MORE LEADS
Get the Best of Converted Videos and more with an Annual or Two-Year Leadpages Membership
Stage 3: Convert More Buyers
Stage 3 sounds a lot like cha-ching: turning those email leads into happy customers. Our Converted experts will clear the pathway for you to higher revenues with less stress.
Casey Henry
Casey Henry
How to Turn Your Average Video into a Conversion Tool
Scott Moran
Scott Moran
What to Add to Your Checkout Page to Boost Conversions
Andrew Warner
Andrew Warner
How to Use People's Pain to Create Marketing that Converts
Amanda Holmes
Amanda Holmes
How to Double Your Business 2 Years in a Row (Even without Any Experience in Your Industry)
Ryan Deiss
Ryan Deiss
The Ultimate Email Game Plan: How to Automatically and "Invisibly" Convert New Leads into Paying Customers
David H. Lawrence XVII
David H. Lawrence XVII
Being Authentic with Video and Audio to Increase Conversions
Anna Jacobsen
Anna Jacobsen
Strategize First, Automate Second: What You Can Learn from the Master Plans Behind Some of the Most Successful Marketing Automation Campaigns
Joanna Wiebe
Joanna Wiebe
Copy Hacks From a Tried-and-True Course Launch Campaign
MAKE IT RAIN
Get the Best of Converted Videos and more with an Annual or Two-Year Leadpages Membership
Stage 4: Jazz Up Your Fan Base
The final stage the Conversion Journey is to scale your business with a customer focused culture. The real work starts once your customers have said yes!
Nick Francis
Nick Francis
Customer Retention: How to Reduce Churn and Delight Your Customers
Samuel Hulick
Samuel Hulick
How To Craft A Killer Onboarding Sequence
Tracy Simmons
Tracy Simmons
A Call for Courageous Leadership: How to Create (and Keep) Your Own Extreme Dream Team
David Cancel
David Cancel
What Comes Next. (Perspective From a Serial Company Founder, 5 Companies and 16 Years Later)
Bob Jenkins
Bob Jenkins
Our Top Webinar Conversion Funnel (So Far) Using Leadpages and Drip Together
Nathalie Lussier
Nathalie Lussier
Beyond Membership Sites: How User Experience Turns Customers Into Repeat Buyers
I WANT THE BEST OF CONVERTED
Get the Best of Converted Videos and more with an Annual or Two-Year Leadpages Membership
Plus, Get the Leadpages Advantage
for Your Marketing
Create Unlimited Pages with Our Drag-and-Drop Builder
With our drag-and-drop landing page builder, you have the freedom to create any landing page you like.
Start with a high-converting template or a blank page—then customize as you see fit. Apply your branding, rearrange elements, or even add whole sections to create pages that are perfect for your business.
No matter what you add or change, all your landing pages stay 100% mobile-responsive—guaranteed.
Get Unlimited Pop-Up Opt-in Forms with Leadboxes
Got 2 minutes? We recommend you start building your list now by posting a Leadbox (or many Leadboxes) on your website.
These pop-up opt-in forms can be posted on your sites, blogs, or anywhere else online to generate leads.
As a Leadpages member, you get unlimited Leadboxes to collect leads from your blog posts, sidebars, website headers, contact pages, and more.
Drive Traffic to Your Pages with Our Integrated Facebook Ads Builder
It's never been easier to promote your landing pages with Facebook.
With the Integrated Facebook Ads Builder, exclusively inside Leapages, you'll be able to create and publish your traffic-driving Facebook ad in under 2 minutes—without touching the Pixel code or getting lost in Ads Manager.
Intuitive, flexible, and powered by Facebook, getting quality traffic from Facebook has never been easier.
Build Facebook Ads in Leadpages
Build Your List from Anywhere with Text Messaging (Pro and Advanced)
As a Pro Leadpages member, you can now use the power of text messaging to grow your email list with Leaddigits.
Leaddigits lets you ask subscribers to join your list, sign up for your webinar, or opt in for your lead magnet right from their mobile phones.
Leaddigits are perfect for growing your list at conferences or speaking engagements, during podcasts, in your printed books, during videos, at brick-and-mortar businesses, on signs or billboards, and more.
As a Leadpages Member, You'll Also Get Coaching Calls, World-Class Support, and More ...

Weekly group coaching calls: Get on the phone with Leadpages marketers every week to ask your toughest marketing questions.
Easy integration with your favorite email provider, like Drip, Mailchimp, Active Campaign, ConvertKit, AWeber, Infusionsoft, and more.
Go Pro and get our best features: Split testing, chat support, and Checkouts (with Stripe) to sell your products.
Top support team: You'll have our technical support specialists to answer your questions, simply, concisely, and with great care for your business.
Access to our affiliate program: Get 30% recurring commissions for any new Leadpages member you send our way.
30-54% Savings compared to the monthly plan: Get over 3 months free with the annual membership; 11 months free with a 2-year membership.
Lock in your great rate: Leadpages never raises prices on existing members. Start your account now and lock in the price for as long as you wish to remain a member, even if our prices are twice as high this time next year.

I WANT THE BEST OF CONVERTED + A NEW LEADPAGES MEMBERSHIP
Frequently Asked Questions
Which Leadpages membership do I need to purchase to get in on this?
To get the Best of Converted for free, you must start a trial of an Annual Leadpages membership by the end of Saturday (at midnight Eastern). The countdown timer here shows you how much time is remaining.
Enjoy the videos during your 14-day trial. Then keep your account active and you keep all the videos, plus receive all the audio MP3s and transcripts for the presentations.
-
Days
-
Hours
-
Minutes
-
Seconds
I'm already a Leadpages member. Can I get in on this Black Friday offer?
Yes you can! Here's how...

•If you're currently a Leadpages Monthly member, upgrade to any Annual or Two-Year membership.
•If you are an Annual member, upgrade to the next highest Annual level or to a Two-Year Leadpages membership.
•In either case, we'll pro-rate the balance of your account towards your new purchase.
•Simply visit the upgrade page within your account and choose your upgrade level.


Already a 2-year member? Then you already pre-qualify for this offer—no upgrade required. You should have received an email from us letting you know how you can access the Black Friday package as our gift to you for being a long-term member. Contact support if you did not.
I'm in! When will I get access to all the videos?
Fantastic! You'll receive instant access to all 25 videos after your 14-day trial has been confirmed. Keep the videos as long as you keep your membership. After your purchase, look for our email that unlocks your access to the Best of Converted package.
I like to learn by listening and reading. Do you have transcripts an audio?
Yes! With your paid membership to Leadpages, you'll receive the audios (MP3s) and transcripts (PDFs) of the presentations. While you are still in a free trial, the audio and transcripts are not available.
What if I cancel my trial to Leadpages—can I keep the Best of Converted?
No. You can enjoy the videos during your trial. After 14-days your account will convert to a paid account automatically, and you'll keep all the videos, plus receive the audios (MP3s) and transcripts (PDFs). If you cancel your new account during the trial, your access to the Best of Converted and all the features of Leadpages will disappear.
I really want to get in on this. But first, does Leadpages have a guarantee?
Absolutely! Try Leadpages free for 14 days. If you're not 100% satisified with your membership, let us know during the trial period that you do not wish to activate your paid membership. You can also cancel your membership at any time in the future and you will not be billed again.
When do I have to order by to get this deal?
This Black Friday offer ends Saturday night at Midnight Eastern (12:00 AM Sunday). This offer will disappear at that point. Due to the nature of the Black Friday offer, you may not place a hold on this offer, or expect to gain access if you delay the start (or upgrade) of your membership until after that point.
Reminder: This offer ends at Saturday night at midnight (Eastern).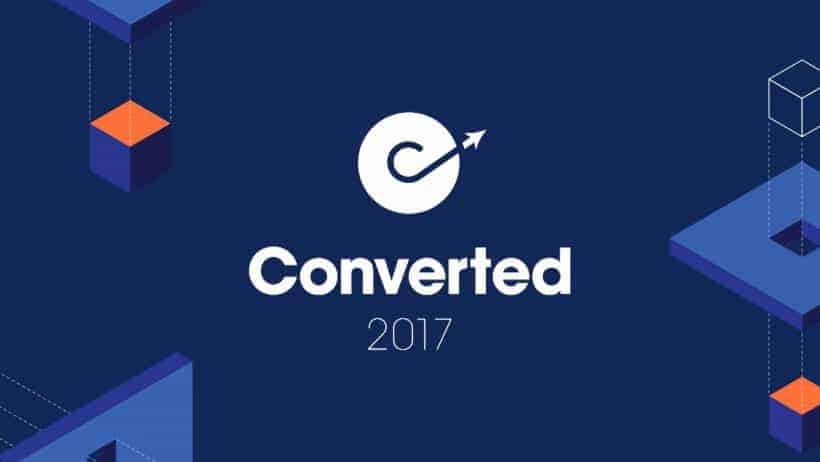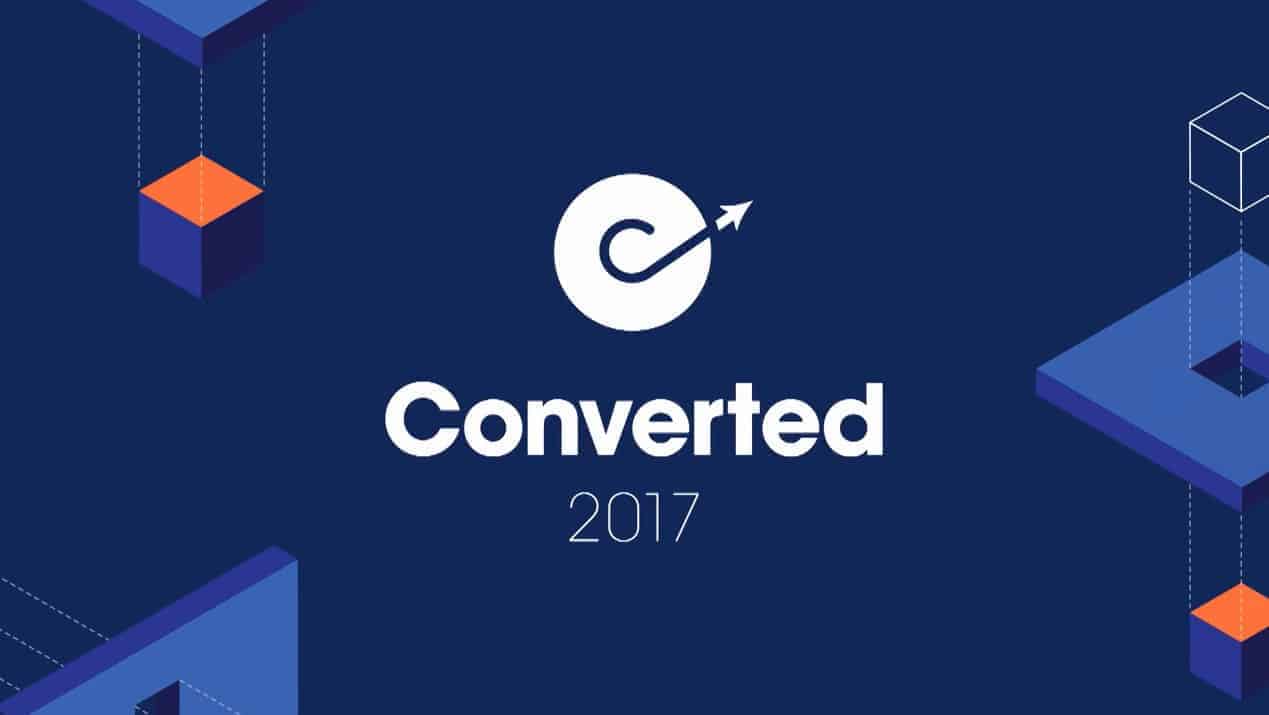 ---